Customer Endorsement
Dear Colleagues
We are all aware that our margins have been squeezed by fierce competition on the one hand and ever increasing material costs on the other. I recently looked again at ink prices for my Mutoh Valuejet 1604. This was prompted by a visit from Litho Supplies (UK) Ltd who introduced us to the concept of a bulk feed system for Sun Chemical's new Streamline HPQ jet inks. They have a bulk system designed for the Mutoh printer that features refillable tanks (and the more popular machines that many of you have); you simply top up from one litre bottles as required.
I was initially concerned about colour changes and re-profiling costs and, not least, damage to the ink circuit of my printer.
I currently receive support from AD Young and I needed to be clear that they were happy too, which they are, so cover is unaffected. In fact Litho Supplies have a Sun Chemical print head warrantee scheme for added assurance. So, I took the plunge and agreed the conversion. A Sun Chemical engineer visited and made the conversion in two hours.
The resulting prints exceed the quality produced by my old Colorific pre-filled cartridges. The new Streamline HPQ inks have been developed to match the original ink for colour, performance and quality, thereby negating the need to re-profile.
This is all very good, but the best part is the projected savings. The ink costs £75.00 per one litre bottle and is set to save my business a whopping £2,500 over the next 12 months. The investment in the bulk tanks will be recovered within six weeks.
Finally, we have probably all had instances where, despite having software that is supposed to stop the machine when a cartridge is empty, it has run on ruining a long print run overnight. Well with one litre tanks that are easily visually checked – no more coming into a print drama in the morning!
All together, very nice people to do business with; a knowledgeable salesman, a very helpful engineer, great quality prints and savings not to be sniffed at!
I understand they also have a Streamline ink system for Mimaki, Roland & HP solvent printers.
Litho Supplies (UK) Ltd is a national distributor for Sun Chemical Streamline inks and can be contacted on 0844 9840415
John Miller-Wilson - Signs Express Bristol
Kind regards
John Miller-Wilson
Director
01179 824 004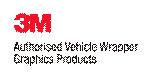 Signs Express Bristol
Unit 17 Avonbank Trading Estate
West Town Road
Avonmouth
Bristol
BS11 9DE