We are open for business as usual. Contact your local branch between 8.30 and 17.00 or order online 24/7.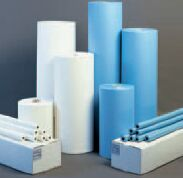 POLICLOTH BLUE 745X500M
(PCB745500)
Nonwoven washcloths delivering superior cleaning, proven to have the best performance in the industry by the laboratory testing at FOGRA, Policloth products are ideal for the printers that are looking for a superior quality washcloth, able to remove up to 30% more ink than the market leader. Poliwash true savings, come not only from the excellent cleaning performance and competitive prices, but also from the lower consumption of cleaning solution: up to 22% lower than any of the competitive products.