We are open for business as usual. Contact your local branch between 8.30 and 17.00 or order online 24/7.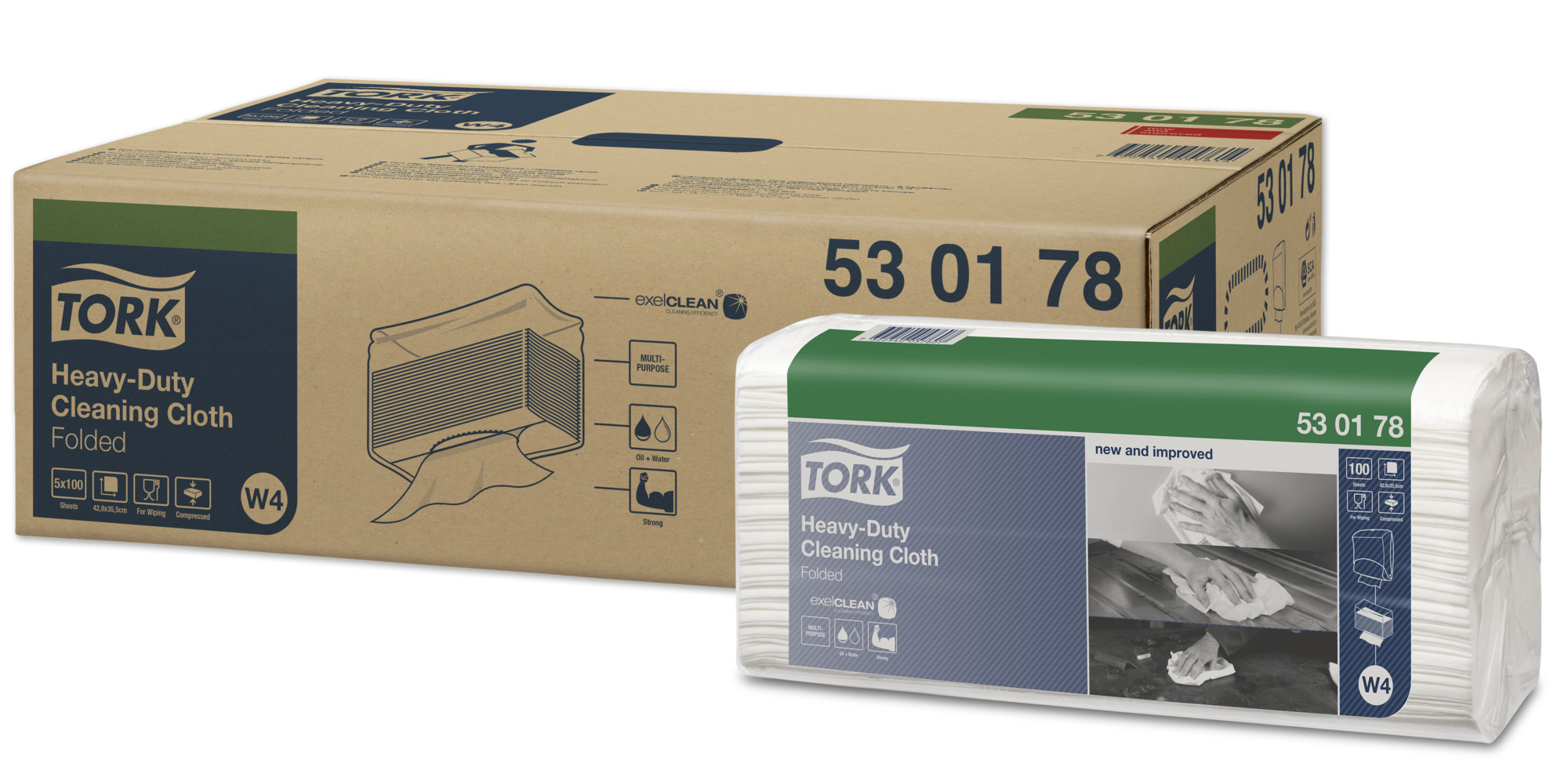 TORK 530 TOP PACK 100 WHITE 530178
(SCA0047)
Specially developed for the offset printing industry.
The multi-purpose Tork Heavy-Duty Cleaning Cloth is highly absorbent, thick and very durable, withstanding hard scrubbing without falling apart. It works with most solvents and removes oil, grease, water and stubborn spots quickly and effectively, while protecting hands from heat and metal scraps. The cloth fits in the Tork Folded Wiper/Cloth Dispenser that protects refills from dirt and offers one-at-a time dispensing to reduce consumption. NEW compressed packaging reduced the space needed for storage.
exelCLEAN® technology – for a quicker professional cleaning result

Strong texture for excellent oil and water absorption

Tork Easy Handling™ for easier carrying, opening and disposing of packaging

The silicone-free cloth ensures that there are no residues on a surface

Reduce solvent useage by up to 41% vs traditional rags