We are open for business as usual. Contact your local branch between 8.30 and 17.00 or order online 24/7.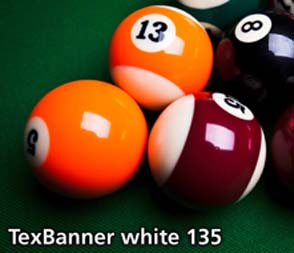 TEXBANNER WHITE 135GSM MATT. SYNTHETIC NON WOVEN HIGH STRENGTH OUTDOOR BANNER MATERIAL. 1118 X 45.7M
(3265-44)
£183.40
(Per pack of 0: £0)
TexBanner is a white 100% synthetic non woven universal outdoor banner with a high quality waterfast inkjet coating. Developed as an economical alternative to Tyvek®, the high quality look of this material is supported by its unbeatable cost : performance ratio.

Advantages
Light, flexible banner with high tensile strength and tear resistance
Good flatness
Can be stapled, sewn or used with grommets
High water-resistance with pigmented inks
Good cost : performance ratio
PVC-free and recyclable